Hi Ladies
I know it is been a while since I did a post but school life is extremely time consuming and with 2 toddlers. That doesn't make the experience any better. Being that I started to convert my staples to more all natural lines I think it would be best to start using other things that are all naturally for a more healthy life style.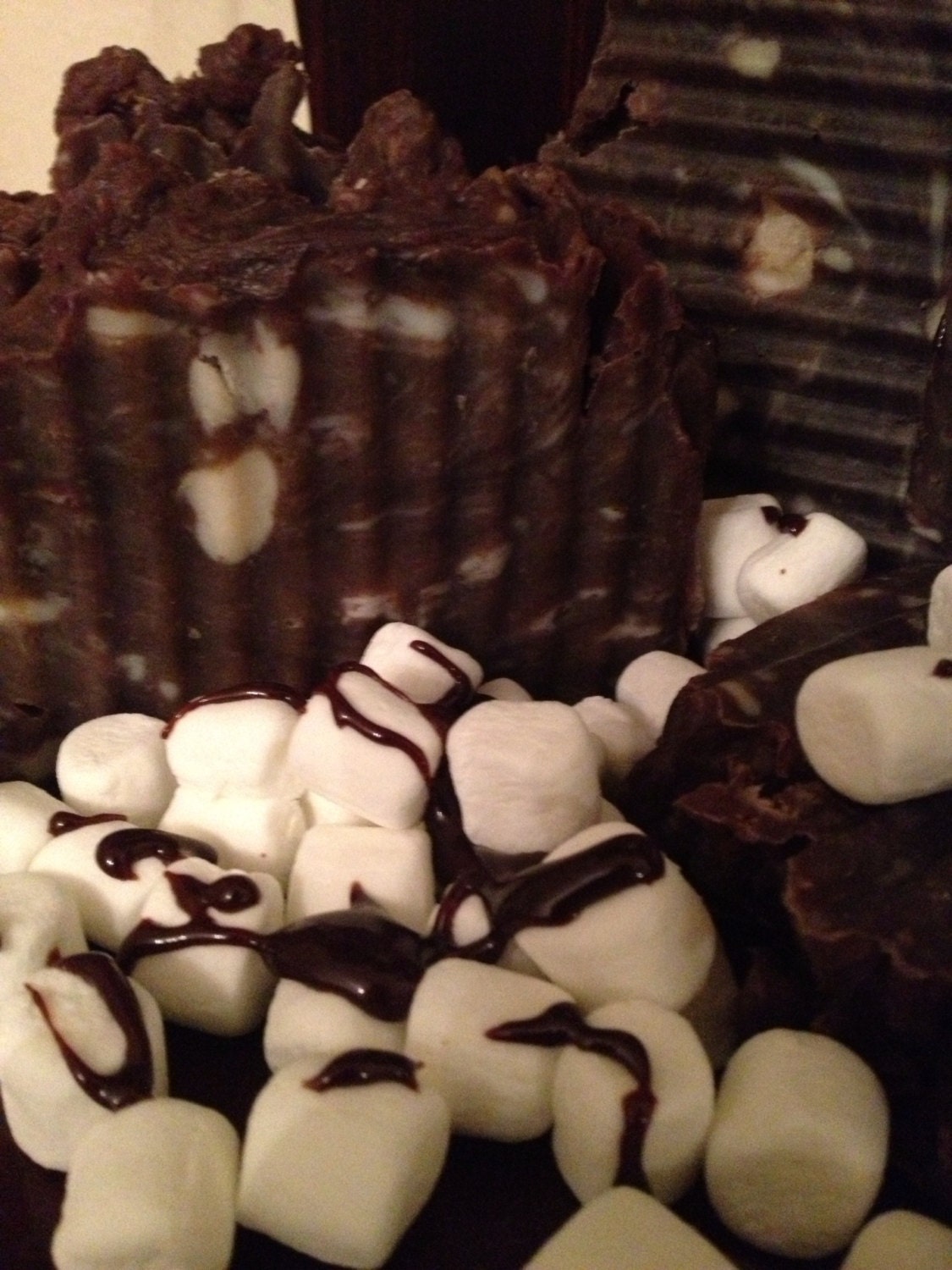 So this post will be a review on my last Random Spotlight. I received these soaps as a gift from one of the lovely group of ladies I associate with on Facebook. It was a complete surprise and thought I had ordered something but when I seen that it came from right here in Vegas I know that it had to be from someone else. I truly enjoyed featuring Mrs. Marcy on my blog and I am overly excited to be bring this review to you of her soaps. Being that her soaps are natural I don't know where to begin on the skincare benefits you can gain from switching to handmade soaps vs. store brands.
But here are a few:
Handmade soaps are Chemical free
Handmade soaps carry moisture retaining properties
Handmade soaps carry anti-oxidants
Handcrafted Soap Offers Healing & Curative Properties
THE SMELL, THE SMELL. THE SMELL........
Natural Body Soap 5 for the price of 4: 20$ Price also varies from 3.50$ to 50$ (depending on what you get)
Promises, Directions, & Key Ingredients
Pink Sugar: This bar is just what the doctor ordered. . Made with YOGART & VINEGAR scented with Pink Sugar mixed with Blue Sugar . This bar will combat odors leaving you fresh and clean. This is all over bar too.
Fruit Loop: This Delicious bar of soap is full of fun. A play on a favorite childhood cereal. This bar has great lather and lots of moisturizing skin loving oils. Olive Oil, Coconut Oil, Castor Oil and Palm Oil.
P.S. I Love You: We can't forget the man in our life this s a very manly fragrance and because they have dry skin this soap has 10 oz Shea Butter per 3 lb loaf that will produce a rich creamy lather while moisturizing his skin. He'll never use your soap again.
Rocky Road: This soap has Cocoa Butter, Coco Powder, Marshmallow oil and, Marshmallow Root . It smell like a rich brownie making it hard to resist smelling over and over. The Ricky Road Bar leaves your skin smooth and very moisturized.
TWA: Another addition to my girly bar line of soap. This bar is simply a beautiful white bar of soap no fragrance needed only additive is vinegar.
Neutrogena: Wonderful bar of soap olive oil, coconut oil, palm oil and a little castor oil for rich bubbles.. Super fated with Shea Butter.
Nevada Rain: This delightful bar soap is over 5.5 oz and had lots of wonderful skin loving oils. With a swirl of spirulina. Ingredients include 20% Shea Butter and Nevada Rain, Coconut Oil, Palm Oil, Olive Oil.
What makes this soap stand out from the crowd is RAIN WATER I collected myself to ensure purity. Rain water is naturally soft water. Water is made hard by the dissolved minerals in it like magnesium, calcium, iron etc. which rain water does not have if harvested correctly.
This soap has the most beautiful soft lather your skin will love you for it..
Cup Cake Lotion: 8 oz lotion. Olive Oil Shea Butter, Soybean Oil, Grape seed Oil, and Castor Oil, Vanilla, Pink Sugar, Patchouli, Lemon, Blue Sugar.
My Review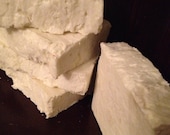 What I received was 5 soaps, 2 samples of her newest soaps, a sample of her Cup Cake Lotion, and a body oil. The soaps where TWA, Fruit Loop, Rocky Road, Pink Sugar, Neutrogena. My samples where of her tow newest additions called Nevada Rain & P.S. I Love You. I want to get a full size bar of Nevada Rain because not only does it smell heavenly I know that she goes up & beyond putting effort into her products. You see it hardly rains in Nevada. Sometimes it is short bust of a down pour, then next thing you know the sun is out and you miss it. Then there are times when there is a down pour so strong that there is a flood watch and you have to stay indoors. Now I never used handmade soaps before and was doing some research on who to buy from during Black Friday. Getting this load really broke my handmade soap virginity and I am also happy that it was from Mrs. Marcy.

As you can see to the picture to the right and below that these are some thick pieces of soap. Every one of my soap was a very hefty weight of 5 oz or more. So I know theses soaps will last me long past December maybe longer, but I will still be stocking up. The price in the US is a flat rate of 5.60$ for over a 1 lb and anything less then that is 3.50$ which is not bad at all. You can get all the soap you want no matter the weight and it is one rate. The soaps came pretty green wrapping paper with the name of each soap on the outside. I also received a pretty red lace soap bag to hold my soap. But since these bars are so big all of them could not fit in a bag so I had to put them in a box instead.

I first started using the fruit loop soap because the smell was out of this world. I mean it was so bad every time I walked passed it I had to pick it up and take a huge sniff of it cause it smells that good. Another thing about natural products is that *EVER BATCH VARIES*. In other worlds one batch may have a slight different color change, or the consistency may not be as thick or as light, or the smell may not be as strong. The reason I say this that my fruit loop soap, although it smells fantastic, didn't lather as strong as my TWA soap. The TWA soap lathered up soo well and I only had a little slice off of my huge bar. This is my first time using these kind of soaps so I didn't know if that was a normal thing or not. So when I asked Mrs. Marcy (who responded back extremely quickly) she told me that the TWA had a longer cured time then the Fruit loop loaf so that explained a lot. Being that the TWA is a all over bar I was glad that I didn't have to worry bout if it was going to harm the lady down stairs, but she was fine. My skin after using both soaps felt really soft. More so when locking in the moisture with the body oil. The next day my skin was not dry and ashy like the next. This rarely happens because once you lay in your bed all that work in buttering up your skin is gone! I loved the presentation of the oil which still had pieces of herbs floating in the bottle. Knowing that it is still being infused as it is sitting on my shelf makes my skin happy(lol). This oil smelled just like the cup cake lotion but a little lighter. Now let me tell you about the lotion. It is like a body butter in a lotion bottle. That bad boy was thickkkk like I like it, but still smooth on like a lotion. If you would like anymore information about this line or to purchase. The links are down below and don't forget to like Simple Living Soaps Facebook page.

Will I be repurchasing: Yes I wasn't disappointed about these soaps in anyway. I believe I have converted over! (LOL)

MY GRADE= A-
(Once I tried the other soaps I will report back on IG on how they were)


Contact